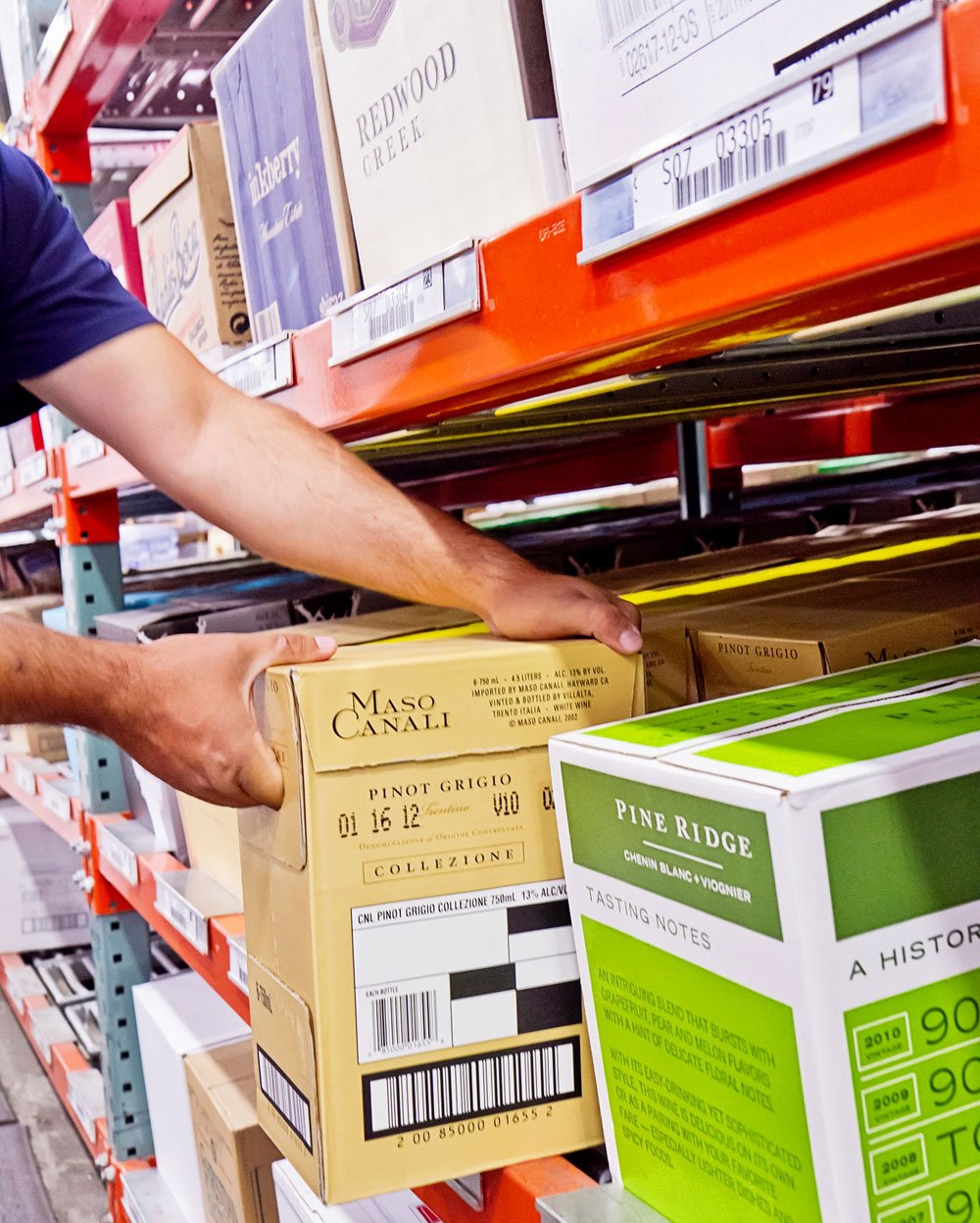 Case Picking Challenges
Case picking operations face a major challenge – with all those cartons comes an ever-growing footprint. Top case picking challenges include:
Poor ergonomics leading to high turnover and a high number of worker's compensation claims
Lack of FIFO stock rotation
Lack of organization by throughput, resulting in delayed or missed orders
Inefficient use of space leading to increased travel, search, and pick time
How can distributors ensure a fast, accurate case pick that meets customer expectations without surrendering large portions of warehouse or distribution center space to case storage?
Best Practices to Improve Case Picking
Following case picking best practices will address the space, labor, and stock rotation challenges faced by warehouses and distribution centers of every size.
Addressing the most common causes of inefficiency in case picking applications will lead to more profits across every area of your operation.
Increase Space Utilization and Boost Productivity in Your Case Picking Operation
For distributors facing a space crunch due to their case SKUs, dynamic storage solutions can condense and organize SKUs to reduce travel time and maximize space utilization. UNEX solutions allow for double or even triple-stacking of your case SKUs, which drastically reduces the footprint of your case picking operation and keeps your aisles clear for forklifts and order pickers to navigate safely through.
For medium-moving case picks, UNEX manufactures a variety of carton flow solutions. Designed to ensure FIFO product rotation, carton flow solutions present cases or cartons to workers so they can easily pick orders without having to reach and bend into racks. Storing products in carton flow racks condenses and organizes SKUs to reduce travel time and maximize space utilization.
For faster-moving case picks, UNEX manufactures dynamic pallet flow solutions. Picking from a pallet is ideal for faster-moving products because operators don't have to double-handle the products to load them into shelving. They simply load the entire pallet as a location on the pick line.
Optimize Your Case Picking Operations with UNEX
UNEX has a comprehensive line of products to help distributors case pick fast, medium, and slow-moving products with speed and accuracy. Our case flow systems like SpanTrack Lane and SpanTrack Wheel Bed drop into existing structures to quickly and easily create FIFO rotation, and ensure product is always at the pick point. UNEX Pallet Track creates efficient two-deep pallet storage that allows workers to pick cases directly from pallet positions. This helps you avoid double-handling your fastest-moving products
All UNEX case picking solutions create better ergonomic outcomes by eliminating the need to reach and bend into racks, reducing stress and strain on employees, which reduces workers' compensation claims and turnover.
Explore UNEX Solutions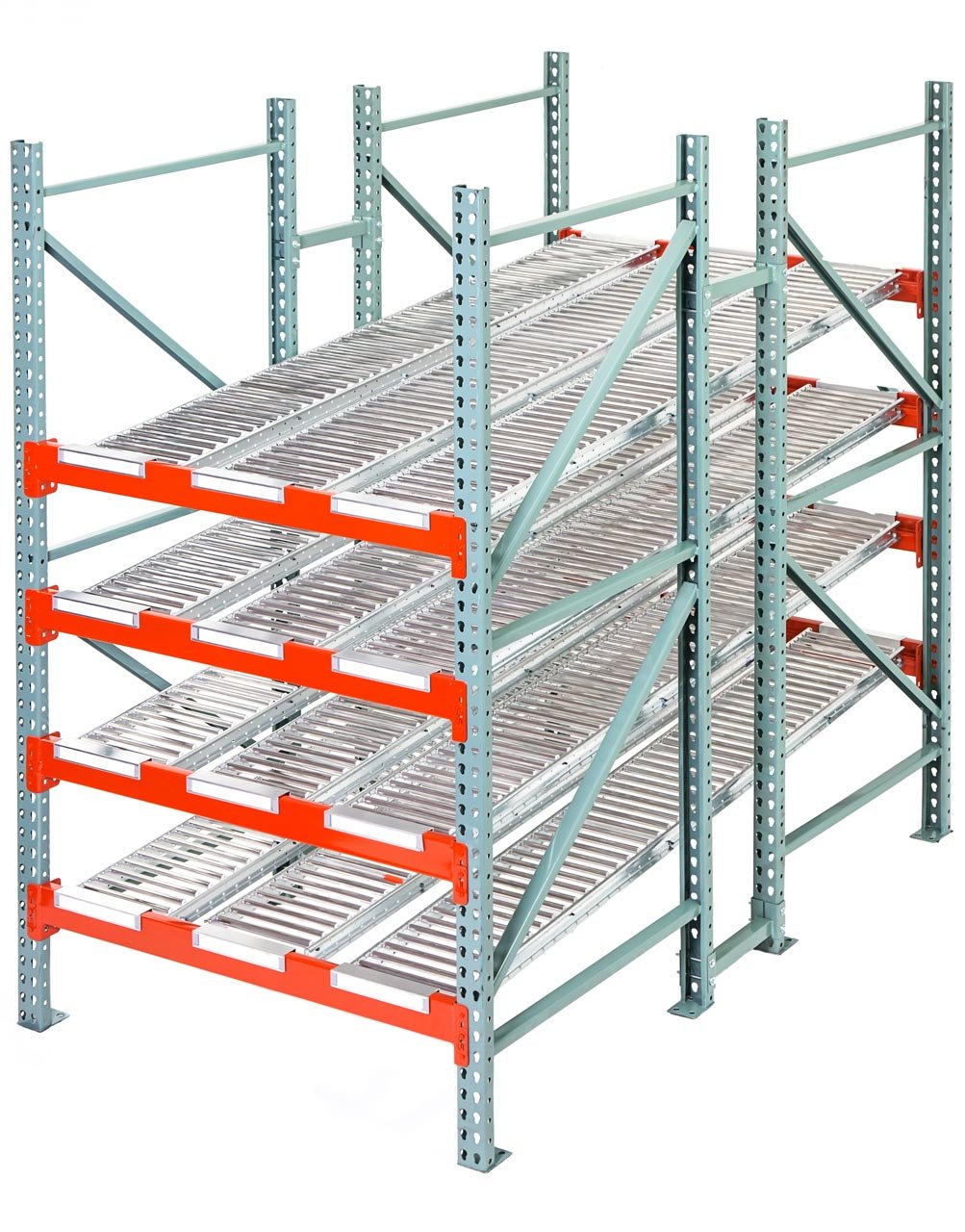 SpanTrack Lane
SpanTrack Lane is an innovative carton-flow solution that drops into new or existing pallet rack structures to create an efficient, reliable, and durable flow system. Depend on a robust and sturdy solution for even the most active warehouses and assembly plants.
Key benefits of Spantrack include:
Ensure FIFO inventory rotation
Reduce worker travel time by up to 75%
Optimized for product stacking
Industry-leading 7-year warranty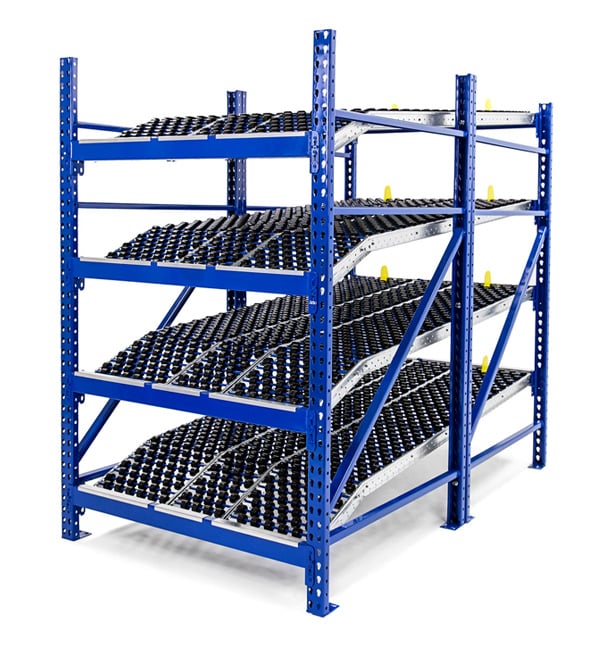 SpanTrack Wheel Bed
SpanTrack Wheel Bed is a flexible carton flow solution that drops into new or existing pallet rack structures to create the ultimate gravity flow rack system for order picking operations, manufacturing facilities, and more.
Additional Benefits Of Spantrack Wheel Bed Include:
Hex hub wheel design for optimal flow
Store products with a wide variation in size and weight
Increase flexibility for inventory slotting with 90% left to right bay usage
Replenish inventory from the back without interrupting the process in front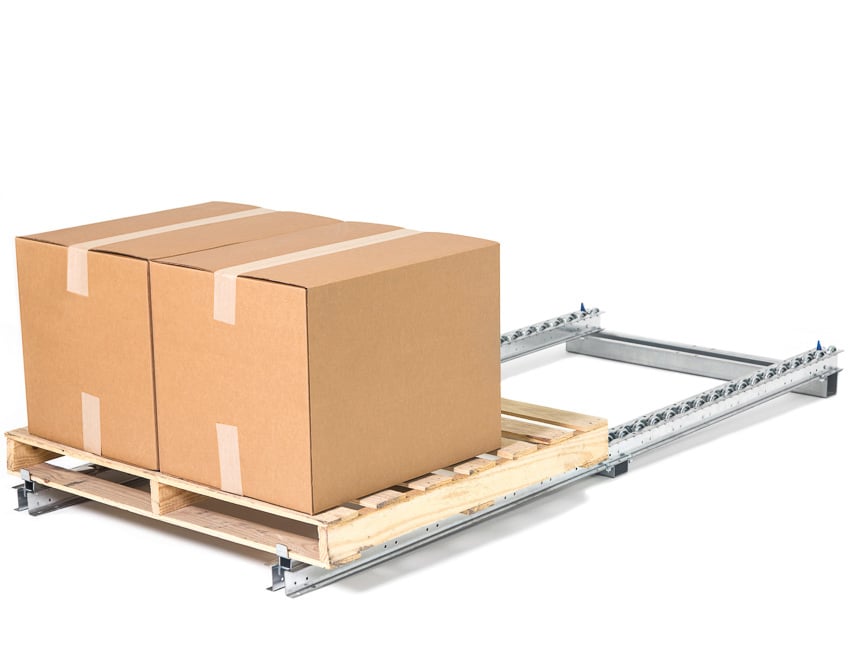 Pallet Track
Pallet Track is a durable pallet flow solution that utilizes rollers or wheel rails to optimize flow for fast-moving inventory. Our high-quality pallet tracks increase efficiency and storage density and can be customized to fit an operation's unique needs.
Key benefits of Pallet Track include:
Select from a variety of track lengths and mounting options
Increase storage density
Reduce fork truck operations
Decrease damage to inventory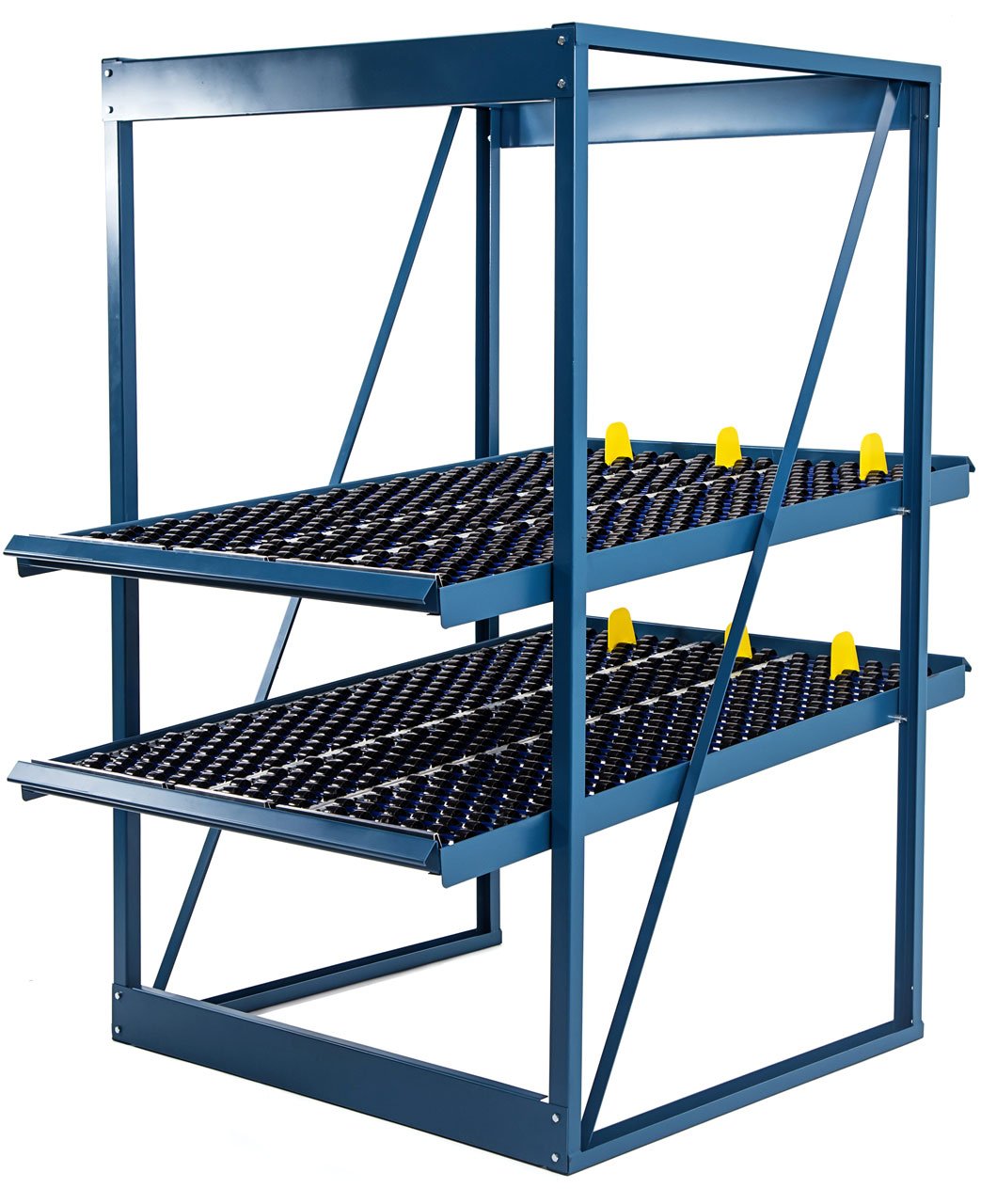 Shelf Track
Shelf Track is a carton flow system that replaces unreliable plastic wheel rails and integrates easily into existing racks and shelves. The drop-in design helps create an efficient and accessible pick point for workers and increases productivity.
Key benefits of Shelf Track include:
300% more surface area compared to plastic wheel rails
Works with almost any shelf and accessories
Minimize maintenance and replacement costs
Achieve unrivaled flow
Connect with an Expert
Get in touch with our team of experts to learn how UNEX solutions help maximize productivity and optimize space for case picking operations.