Each Picking
What is Each Picking?
Each picking, also known as piece picking or split-case picking, is an order picking process in which a single item or SKU is picked from a master carton. These picks are typically bundled or packaged with other SKUs before being shipped. Each picks consist of a lower volume of SKUs compared to case picks. This results in significantly higher labor-cost-to-revenue ratios in operations where each picking occurs. Each picks are commonly picked from carton flow or shelving positions that present the opening of the master carton to the picker.
Where is Each Picking Used?
As eCommerce and omnichannel fulfillment operations continue to grow and increase their retail market share, each picking operation is also growing in use and scope. Split-case picking operations are employed in distribution centers focused on delivering products directly to customers, whereas case picking operations are typically used to stock retail locations' shelves. Big box retailers utilize each picking to prepare orders for in-store or fulfillment center pickup. Open case picking is also crucial for fresh grocery delivery services, where grocery orders are picked, prepared, and shipped directly to customers' homes. Because of the lower revenue and higher labor costs generated by each picking operations, companies need to ensure their processes are optimized for fast, easy, and accurate order fulfillment.
Optimize Each Picking with UNEX
UNEX designs customized each picking solution with three goals in mind: increase pick rates, decrease mispicks, and improve ergonomics at the point of pick. Keeping each pick in the Golden Zone prevents order pickers from needing to lift above the shoulders or below the waist. UNEX's split-case picking solutions can be customized to fit a wide variety of rack structures or can be used in conjunction with UNEX carton flow racks. Our each picking solutions feature a full line of accessories to meet the unique needs of your operation – from label holders to dividers, end stops, and more.
Ready to Connect with an Expert?
Fill out the form below to request a consultation to find the ideal order picking solutions for your unique space.
Explore UNEX Solutions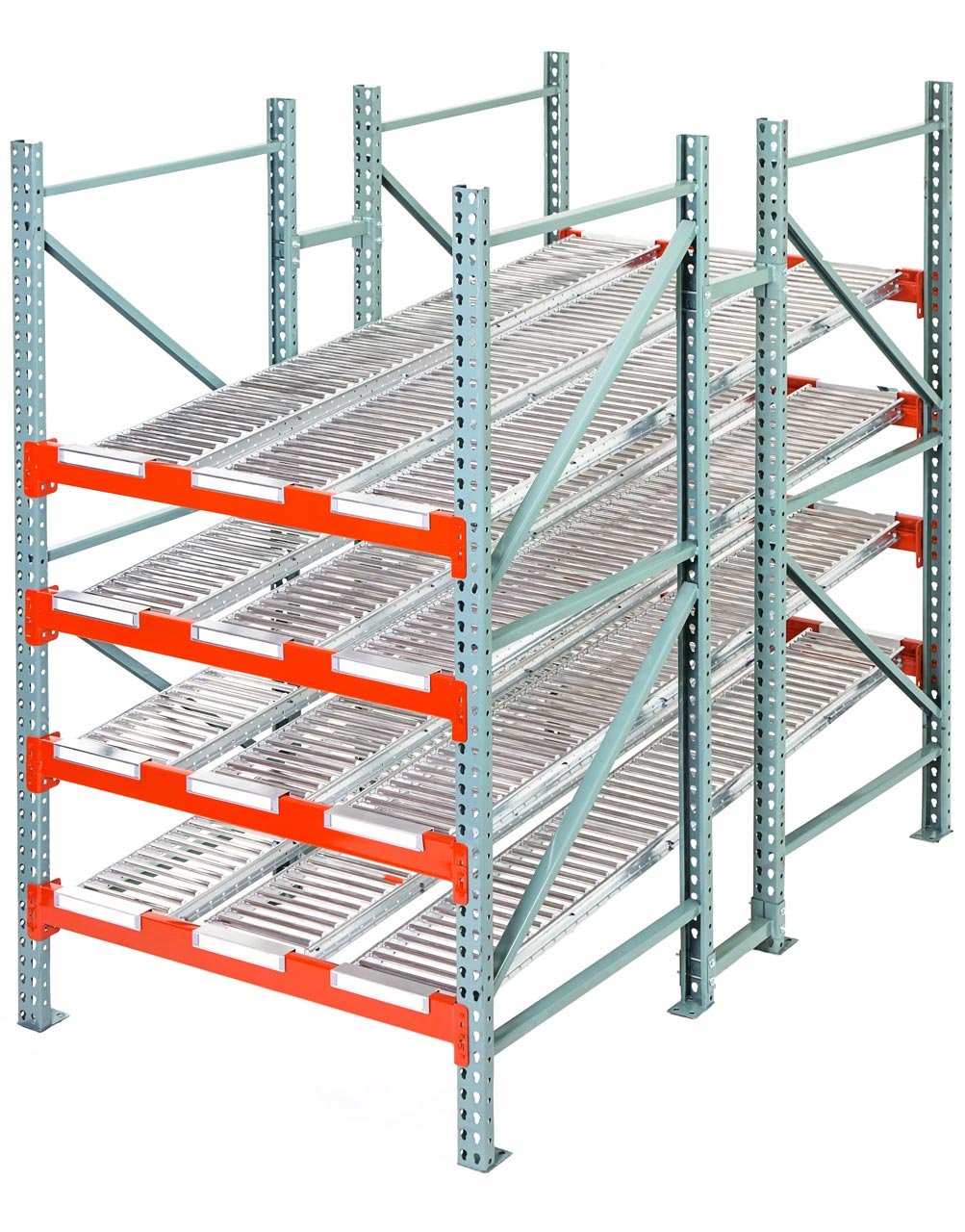 SpanTrack Lane
SpanTrack Lane is an innovative carton-flow solution that drops into new or existing pallet rack structures to create an efficient, reliable, and durable flow system. Depend on a robust and sturdy solution for even the most active warehouses and assembly plants.
Key benefits of SpanTrack Lane include:
Ensure FIFO inventory rotation
Reduce worker travel time by up to 75%
Optimized for product stacking
Industry-leading 7-year warranty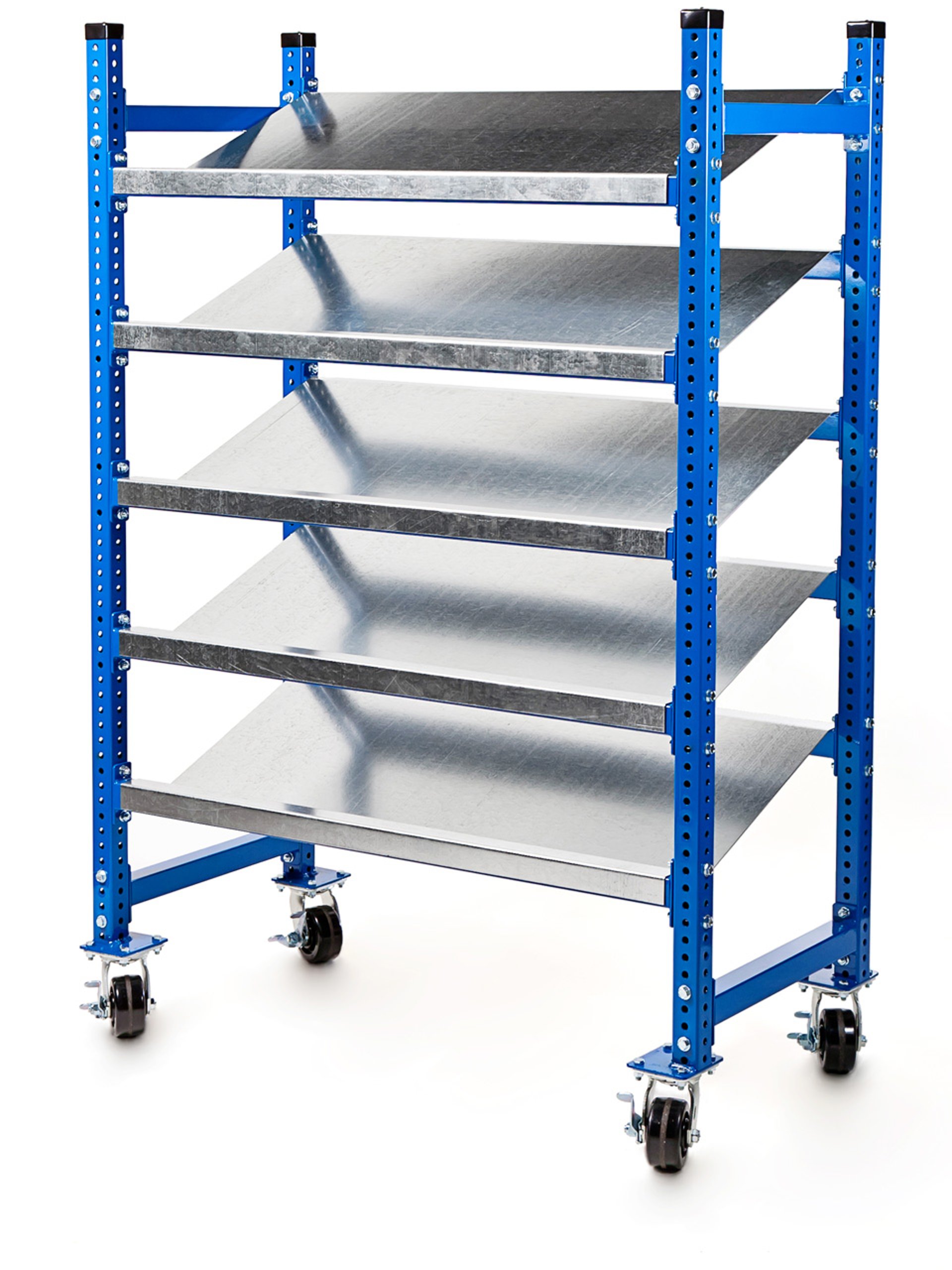 Pick Shelves
Tilted pick shelves significantly improve SKU visibility, resulting in faster order picking and more comfortable, precise picks for workers. Our easy-to-mount pick shelves are customizable and fit perfectly in racks and on workstations.
Key benefits of Pick Shelves:
Integrate slow movers into the pick line to save space and increase efficiency
Eliminate the dead zone
Accelerate pick rates
Provide clear visibility and accessibility at the pick point and improve worker comfort
Connect with an Expert
Get in touch with our team of experts to learn how UNEX solutions help maximize productivity and optimize space for each picking operation.