Contact Us
Solve your storage, space, and flow challenges with an engineered-to-order solution.
Our storage solutions help fulfillment, warehouse, logistics, and retail operations increase efficiency and lower operational costs by increasing space utilization and throughput.
Connect with our space optimization experts to discover how our storage solutions can help maximize your existing warehouse space.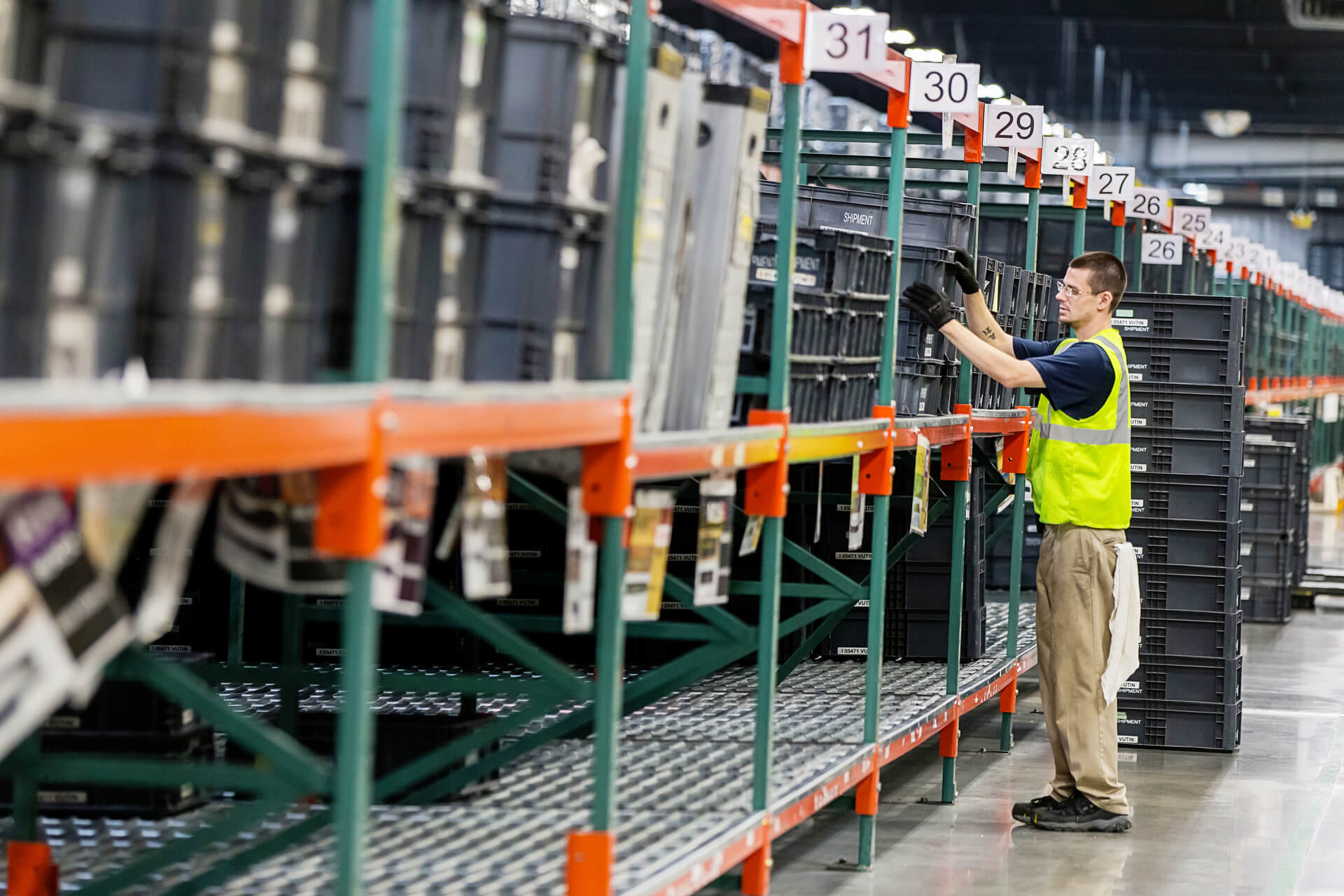 "You can't go out and build a new warehouse every day or expand your existing warehouse. You have to optimize your space, which is exactly what UNEX helped us do for Atlas Distributing."
— John Chauncey | Sales Manager | 1 Stop Material Handling
"Our operation has relied on UNEX solutions for many years. We still have UNEX products from the early 1990s, and they're going strong. You can't match the durability and efficiency. Why would we want to try anything else?"
— Jim Thibeault | Operations Manager | Capital Candy
"UNEX works with the customer to understand their unique business, rather than simply providing a quote on a job."
"The UNEX team is always responsive, helpful. And they have good products. I always feel confident when I'm working with a UNEX solution."
— Dave Holwerda | Account Manager | Morrison Industrial Equipment
"UNEX has worked with us for many years to help us maximize efficiencies in every area. When it came time to expand one of our regions, we spoke with UNEX first."
— Jim Thibeault | Operations Manager | Capital Candy