Order Picking
What Is Order Picking?
Order picking is locating and pulling products or SKUs (stock keeping units) to fulfill orders. As the first stage in fulfilling a customer's order, this process must run smoothly to streamline the remaining steps in the order fulfillment process — packing, shipping, and delivery.
Common Types Of Order Picking
Depending on warehouse size, inventory, and the number of customer orders, there are various types of order picking methods. Some of the most common examples are:
Single order picking or discrete order picking enables pickers to focus on one item at a time. This basic order picking style is ideal for smaller operations with fewer SKUs.
Batch picking involves groups of orders simultaneously, is also called multi-order picking, and is helpful for small items or orders with minimal SKUs. This type of picking reduces the amount of time needed to process SKUs.
Wave picking is where one worker picks one order, one SKU at a time, but orders are scheduled to be picked at certain times in a specific wave to maximize picking and packing operations. This method is very efficient when large numbers of SKUs are picked because it significantly reduces travel time.
Zone Picking is when pickers are assigned to one specific warehouse zone to pick within, filling orders with the SKUs in that area.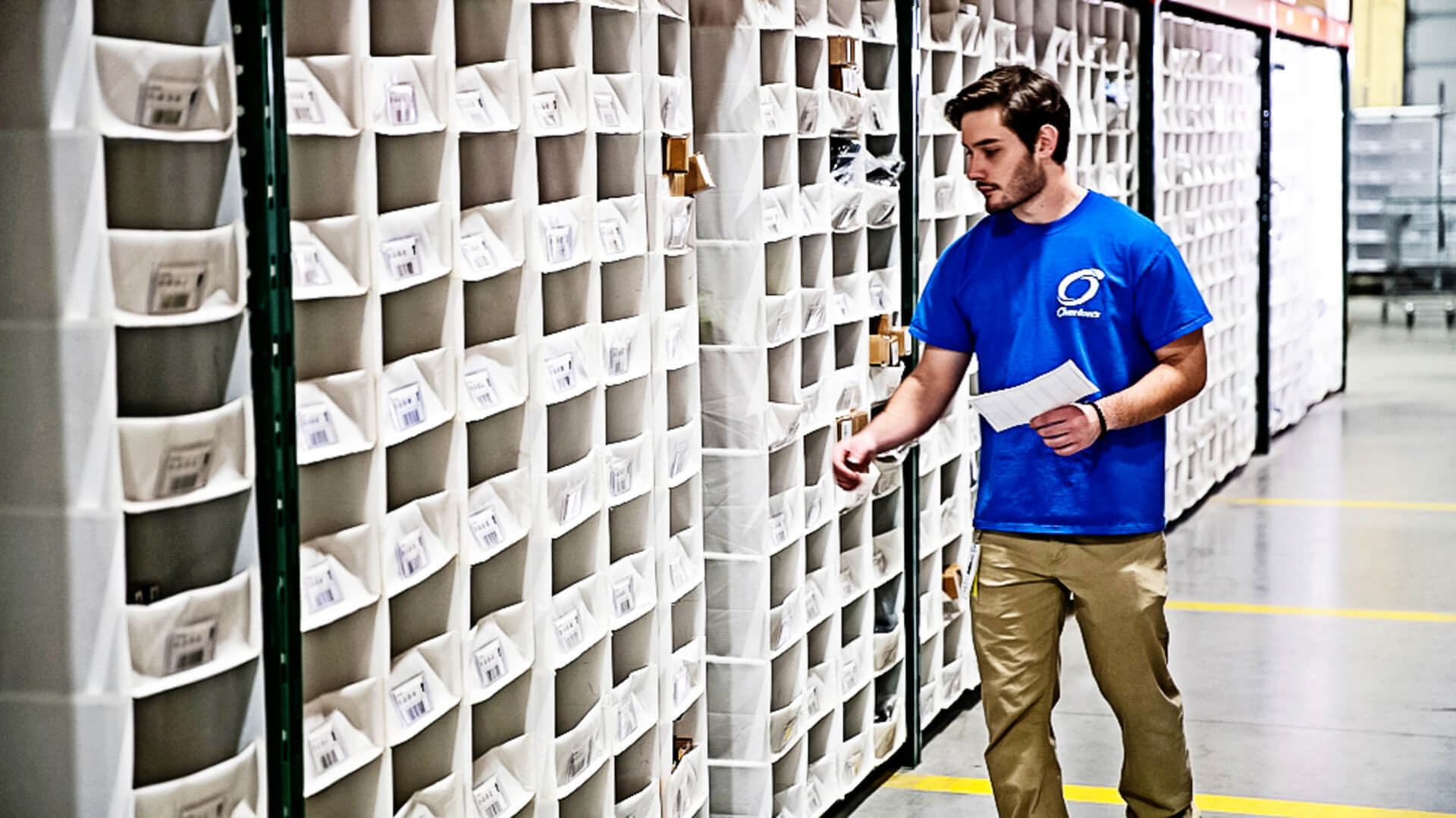 Order Picking Challenges
While order picking is vital within the order fulfillment process, it is often prone to several errors. The average industry picking error rate is between 1% and 3%, while seemingly minor, and can add up to $50 to $300 cost per error. Common challenges include
SKUs placed in incorrect locations or inefficiently organized
Lack of organization by throughput, resulting in delayed or missed orders
Hiring qualified pickers or inability to train pickers on warehouse layout and item locations
Inefficient use of picker time due to warehouse layout and storage system
Best Practices & Order Picking Solutions
Following order picking best practices will ultimately improve customer service, boost worker productivity, reduce costs, and increase the overall bottom line.
Increase Storage Density & Improve Picking Processes
Travel time is a major efficiency challenge for order picking operations, and improved storage density helps prevent long walks to find products. When pickers spend extra time walking across a large warehouse, it limits the number of orders fulfilled on a given day. Warehouse rack enhancements, such as UNEX's SpanTrack, Shelf Track, Pallet Track, and SpeedCell, improve overall storage density to help companies increase order picking speeds, reduce labor costs, and ensure accurate order fulfillment.
Ready to Connect with an Expert?
Fill out the form below to request a consultation to find the ideal order picking solutions for your unique space.
Connect with an Expert
Our dynamic solutions are ideal for fulfillment, logistics, and retail operations looking to increase storage density and improve order picking processes. Get in touch with our team of experts to learn more about how our order picking solutions help maximize space utilization.