FAQ
What is your lead time for Gravity Conveyor?
All UNEX products are engineered-to-order, and lead time depends on the size and complexity of your order. However, average lead times for Gravity Conveyor solutions range from 3 to 12 weeks.
When should I use a skatewheel conveyor?
Skatewheel Gravity Conveyor is ideally suited to convey lightweight packages, where operations require portable or temporary conveyor lines such as warehousing or shipping areas. Here are the top 3 reasons you may want to choose skatewheel conveyor for your application:
Skatewheel conveyors require less pitch or angle to transport product.
Empty boxes and very light loads travel better because the force required to start several wheels in motion is less than a full-width roller.
Product tracking is better on skatewheel conveyors, especially on curves, as the differential action of the individual wheels allows the product to maintain its original position on the conveyor.
Are there items that cannot be conveyed on a skatewheel conveyor?
Yes, containers with ring-banded bottoms, drums with chimes, most bagged items, and cartons with flimsy or soft bottoms cannot be handled on a skatewheel conveyor.
What are some examples of roller conveyor uses?
Gravity roller is an almost universal answer when it comes to handling products with a smooth, flat bottom. Gravity rollers can be used in flat (level) lines with the product being pushed manually or set at a decline, allowing the load to move forward by gravity. Gravity rollers are also well-suited for order picking applications – both for dynamic storage and the pick conveyor used along the front of the rack.
Can you provide a portable conveyor?
Yes, UNEX makes both skatewheel and 1 ⅜" diameter roller in an aluminum construction. The frames, wheels, or rollers are lightweight aluminum, making them easy to set up and takedown. Portable tripod supports are used to allow for quick setup – the conveyor cross members nest into the top of the support, and height adjustments require no tools. This makes them ideal for setting up temporary lines for loading dock applications.
Companies That Choose UNEX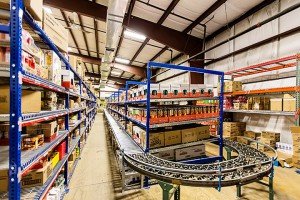 Distributor Reduces Pickers by a Third, Maximizes Space and Efficiency with Roller Rack and Gravity Conveyor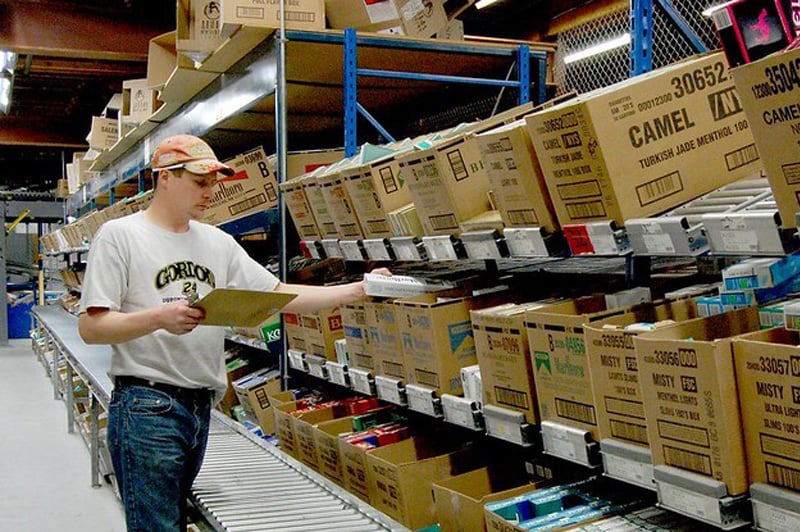 Carton Flow and Gravity Conveyor Solutions Maximize Pick Productivity at Capital Candy