Warehouse Storage Solutions for 3PLs
Why Storage Matters in 3PL Warehouse Management
Third-party logistics providers (3PLs) have warehouses in strategic locations all across the country, even the world. Businesses are able to expand their markets with minimal costs by working with a 3PL. Companies are able to focus on their core competencies when a 3PL takes over their warehousing operations.
3PLs handle inventory management, fulfillment, and shipping/delivery for multiple clients out of the same warehouse. They must know and utilize best practices in the industry in order to provide the best services for their clients. Warehouses must be optimized for maximum space utilization so the warehouse can handle fluctuating SKUs as clients add/subtract items within their inventory.
What 3PLs store in their warehouse also fluctuates on a contract-by-contract basis. One year they could have a 12-month contract for wireless earbuds, the next that same space could be used to store couches. Or, they could be concurrent contracts, requiring different areas of the warehouse to hold the agreed-upon amounts of both earbuds and couches.
Because a single 3PL can serve a variety of industries ranging from temperamental pharma/nutraceuticals to dry or bottled goods, it's essential a 3PL warehouse is organized to accommodate a variety of product sizes and types, but also that space can be adjusted as contracts end, and new ones begin.
Additionally, 3PLs earn their revenue through temporary contracts, making a return on investment is one of their biggest challenges when purchasing new equipment for the warehouse. When a 3PL invests in upgrades to their warehouse, they need to get their investments back quickly to justify the cost.
Overcome 3PL Warehouse Storage Space Challenges
When additional warehouse space is needed, it is not always financially feasible to build a new location or find warehouse space to lease for the right price. The cost of land, rent, building, machinery, labor, and inventory can be daunting. One of the best options is to examine the existing warehouse to see how that space can be better utilized.
With recent developments in the industry, there are exciting growth opportunities for 3PLs. However, warehouse capacity challenges and the availability of warehouse properties may damper their ability to take advantage of those opportunities. Because of this, 3PL managers constantly face the challenge of efficiently utilizing their existing warehouse space.
According to 3PL's 2020 Industry Benchmark report, 27% of 3PLs say finding and acquiring additional warehouse space is one of their top business challenges. One way warehouse managers can overcome this is by maximizing their existing warehouse footprint with warehouse storage solutions for 3PLs.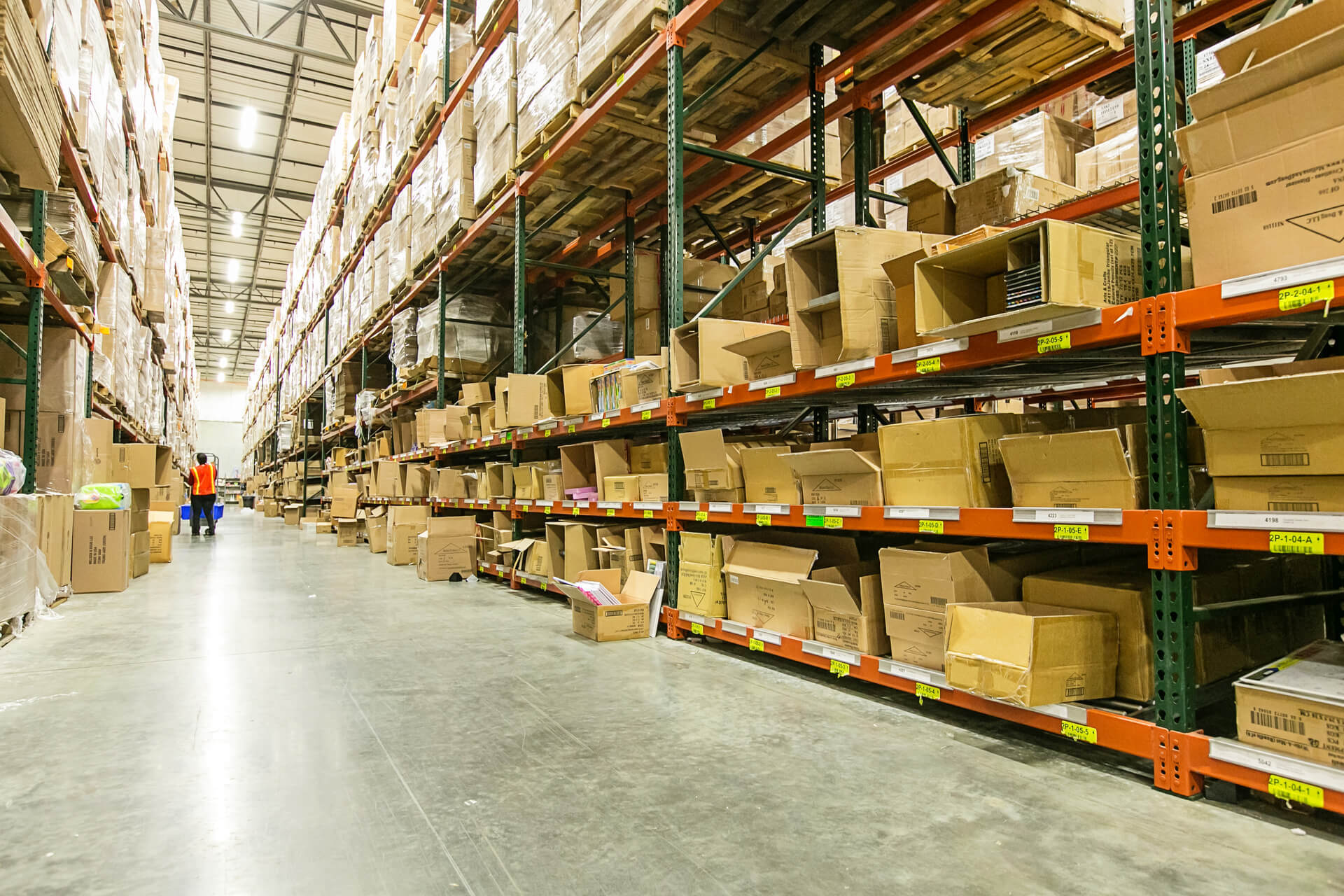 UNEX Warehouse Storage Solutions for 3PLs
Dynamic warehouse storage solutions by UNEX are easy-to-install and reconfigurable according to the current needs of the 3PL warehouse. They address common pain points of 3PLs, such as ROI, by being a cost-effective solution that can be immediately implemented, and it's quick to see the results.
Interested in maximizing warehouse storage space for your 3PL operations? Get in touch with a UNEX space optimization expert to get started!
Ready to Connect with an Expert?
Fill out the form below to speak to an expert on maximizing warehouse storage space for your 3PL operation.
Explore UNEX Solutions
SpeedCell
SpeedCell is a dynamic warehouse storage solution uniquely designed to save time, space, and money by using existing space within standard pallet racking. Its compact design can compress 200′ of rack or shelving into 40′ of highly organized space.
Key benefits of SpeedCell include:
Transform vacant space into useable storage and increase storage density by 40-60%
Create a highly efficient and accurate pick
Reduce picker travel time by 80%
Reduce labor costs by up to 40%
SpanTrack Wheel Bed
SpanTrack Wheel Bed is a flexible carton flow solution that drops into new or existing pallet rack structures to create the ultimate gravity flow rack system for order picking operations, manufacturing facilities, and more.
Key benefits of SpanTrack Wheel Bed include:
Hex hub wheel design for optimal flow
Store products with a wide variation in size and weight
Increase flexibility for inventory slotting with 90% left to right bay usage
Replenish inventory from the back without interrupting the process in front
Pallet Track
Pallet Track is a durable pallet flow solution that utilizes rollers or wheel rails to optimize flow for fast-moving inventory. Our high-quality pallet tracks increase efficiency and storage density and can be customized to fit an operation's unique needs.
Key benefits of Pallet Track include:
Select from a variety of track lengths and mounting options
Increase storage density
Reduce fork truck operations
Decrease damage to inventory
Connect with an Expert
Get in touch with our team of experts to learn how UNEX solutions help maximize productivity and optimize space for 3PL operations.